Hairdressing Training Newsletter – Issue 18: October 2017
Dear Colleagues,
Welcome to our October newsletter.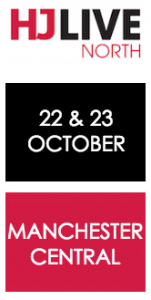 This month, we will attend the Hair Journal Live North event in Manchester. This is the biggest trade show for hair professionals in the north of England, previously known as Salon North, with talks, demonstrations, exhibitors and more, including some of the biggest names in Hairdressing and the latest trends to shape the industry next year.
This is an exciting opportunity for Hairdressing Professionals to network and showcase talent and new ideas. We will be keeping particularly close to the Education and Learning stages and hope to have some insightful discussions on developments in Hairdressing Education. We'll let you know how it goes.

Get in touch and let us know your opinions on education in Hairdressing. Do you think Hairdressing Training fits the current requirements for you or your learners?
Social media reminder
Don't forget that you can keep up to date with Hairdressing Training by following our social media accounts on Twitter, Facebook and Instagram. We regularly promote our resources, focusing on a different subject area each week as well as keeping up to date with any industry and training news.
Share your story…
We always love to hear from our community of users so if you have found an especially good resource from our collection or have any key tips on using the Hairdressing Training website, please get in touch.
Tell us what you think
To ensure the website continues to grow, we want you to be involved and your input is essential. Please email Hairdressing@jisc.ac.uk with any feedback, comments or questions.
Remember to check out our social media accounts for regular updates on the Hairdressing Training website as well as industry commentary and links. This is another way you can connect with us and let us know your thoughts.
All best wishes,
The Hairdressing Training team