Hairdressing Training Newsletter – Issue 14: May 2017
Dear Colleagues,
Welcome to May's newsletter.
Practitioners Group meeting
On Tuesday 11th April we welcomed members of our Practitioners Group to our offices for a catch-up on anything affecting the teaching practices of Hairdressing, as well as to share ideas and discuss the current and future state of the Hairdressing Training website.
During the meeting we discussed:
statistics of users of the Hairdressing Training website
ideas for future Hairdressing Training practitioner group meetings
student numbers and demography
service enhancement of the Hairdressing Training website
industry changes
ideas for promotion
As a result of these discussions, we would like to highlight and pass on the following messages to users of Hairdressing Training
Don't forget you can use Hairdressing Training to brush up on your own knowledge as well as finding new and interactive resources for your students. If you are thinking about the new changes due in curriculum and industry standards, have a look around the website to see if there is anything you can use that you might not have discovered yet.
It's never too late to get planning for the next academic year. We're here for you so use us to cut down on your work time.
Use Hairdressing Training to find more interactive resources for your students. There is now generally a far more holistic approach to learning and that is exactly what we are built for: engaging learning.
Feel free to experiment with the resources! These resources are free and open access and most are available to download. Don't worry about repurposing and customising them, go ahead! You can use them in any way that will make your life easier. If you want to share ways in which you've used them please do get in touch.
Salon based educators are currently our lowest users so if you know someone who might benefit from using Hairdressing Training while teaching in the salon, please pass on the knowledge. Many people are recreating their own teaching resources when they could just use ours and save time.
Future group meetings
If you think you might like to be involved in the next Practitioners Group meeting but can't travel to our Manchester office or give up much time, let us know and we may be able to involve you via webinar. Get in touch at Hairdressing@Jisc.ac.uk
YouTube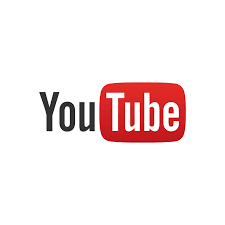 We will soon be re-launching our YouTube channel with our updated videos. These will be video clips showcasing the content on the Hairdressing Training website. Keep an eye out and in the meantime if you have any YouTube based suggestions please get in touch: Hairdressing@Jisc.ac.uk

Share your story…
We always love to hear from our community of users so if you have found an especially good resource from our collection or have any key tips on using the Hairdressing Training website, please get in touch.
Tell us what you think
To ensure the website continues to grow, we want you to be involved and your input is essential. Please email Hairdressing@jisc.ac.ukwith any feedback, comments or questions.
Remember to check out our social media accounts for regular updates on the Hairdressing Training website as well as industry commentary and links. This is another way you can connect with us and let us know your thoughts.
All best wishes,
The Hairdressing Training team