Hairdressing Training Newsletter – Issue 12: March 2017
Dear colleagues,
Welcome to March's newsletter.
This month we are going to talk about events. As spring approaches, we have started getting out a little more and doing some networking. This is important to us as it is a chance to keep up to date in the worlds of Hairdressing and Digital Resources, ensuring we continue to provide the best service possible. Don't forget you can engage with us anytime by using our social media channels or emailing us through the website.
On 27th February, we attended the Pro Hair Live event in Manchester. This is an annual industry event held in Manchester, with talks, demonstrations, exhibitors and more, including some of the biggest names in Hairdressing. This was an exciting opportunity for Hairdressing professionals to network and showcase talent and new ideas. Education seemed to be a hot topic of conversation this year and we enjoyed many discussions on this subject. We came away with lots of good ideas to keep our resources relevant.
Get in touch and let us know your opinions on education in Hairdressing. Do you think Hairdressing Training fits the current requirements for you or your learners?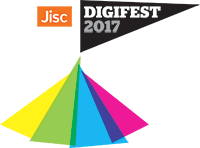 On 15th March we will be at Digifest. This is a two day event, starting on 14th March, celebrating 'the power of digital, its potential to transform and its capacity to revolutionise learning and teaching.'
We are excited to be part of this event and will be talking about how our interactive website can be used by learners and teachers in a range of ways, such as embedding into a virtual learning environment (VLE), shared and repurposed, and incorporated into assessments. We also have Jackie Sharp from Bradford College speaking about how the resources are used by students and staff.
If you are attending Digifest this year, please do come and say hello. Apart from our exciting talk, you will also find a Digi Lab showcasing the latest technology in development, including Virtual reality, Robotics and Mobile developments.
There is also a full programme of speakers covering subjects from FE technology enhanced learning to robots and AI in education; from technology in apprenticeships to how students use online resources; from using blended learning to enhance the learner experience to overcoming challenges to developing a creative curriculum. These will be covered by a range of plenary sessions, debates, talks, workshops and demonstrations. So  if you're coming, don't forget to catch our session at 10:30am on day 2 and have a chat afterwards.
Share your story…
We always love to hear from our community of users so if you have found an especially good resource from our collection or have any key tips on using the Hairdressing Training website, please get in touch.
Tell us what you think
To ensure the website continues to grow, we want you to be involved and your input is essential. Please email Hairdressing@jisc.ac.uk with any feedback, comments or questions.
Remember to check out our Twitter account for regular updates on the Hairdressing Training website as well as industry commentary and links. This is another way you can connect with us and let us know your thoughts.
All best wishes,
The Hairdressing Training team