Hairdressing Training Newsletter – Issue 10: January 2017
Dear colleagues,
Happy New Year!
Since our last newsletter in August, the Hairdressing Training team has experienced some exciting changes and development. With the start of the New Year, we want to take the opportunity to make some introductions and provide an outline of what to expect from Hairdressing Training in 2017. As always, the team welcomes any feedback about the website, as well as suggestions on how communications and our user engagement channel can be improved.
Introductions
Since the relaunch of the Hairdressing Training site last June, the running and development has now been handed over to the Further Education and Skills team.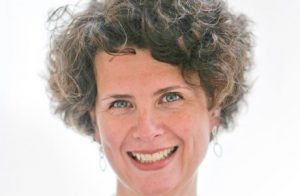 The team is headed by Karla Youngs. Karla has nearly 20 years' experience within the higher education sector in developing and delivering digital media related services and projects. She has led teams in developing applied research activities, information resources and training and consultancy to clients across FE and skills, HE and the cultural heritage sector.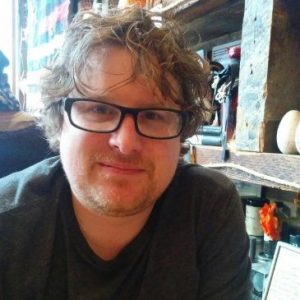 Pete Collins has taken on the role of Further Education and Skills Services Manager. Pete manages the Hairdressing Training team as well as other service and project management functions within the FE & Skills area. Pete has been with Jisc for three years, previously supporting the Jorum Open Educational Resources repository before moving into his new role.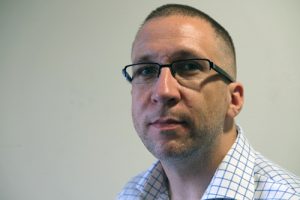 Paul Madley is now a permanent member of the Further Education and Skills team in the role of Technical Developer. Paul is our WordPress expert and played a major part in the development of the Hairdressing Training website. Going forward Paul will be supporting the technical aspects of the service as well as enhancing and improving it for all our members. Like Pete, Paul was also part of the Jorum team.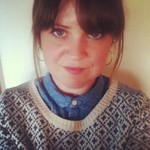 In December, Clare Liggins joined the team as Curriculum and Services Support Officer. Previously working in library services outside of Jisc, Clare will focus on the monthly newsletters as well as introducing quarterly user stories. She will be working to develop the social media presence of Hairdressing Training, taking over the current channels and expanding into further platforms. Clare will also be overseeing any enquiries and feedback that comes through, as well as engaging with the community and teaching practitioners. Clare will work to stay on top of changes and development in the Hairdressing and Barbering curriculum to make sure that the service evolves to meet the needs of our members.
Share your story…
A new feature of Hairdressing Training will be showcasing user stories on a regular basis. We hope this will be helpful in sharing and highlighting resources you may not be aware of. We always love to hear from our community of users so if you have found an especially good resource from our collection or have any key tips on using the Hairdressing Training website, please get in touch.
Tell us what you think
The team are proud of the re-launched service and want to ensure it continues to grow. In order to do this, your input is essential. Please email Hairdressing@jisc.ac.uk with any feedback, comments or questions.
Looking ahead
Key plans for Hairdressing Training over the coming months revolve around communication. Now the website has been relaunched, we want to be sure of reaching as many people as possible and that we remain focused on the needs of our users.
In order to achieve this, planning is in place for monthly newsletters to keep you in the know about any changes to the site and team, as well as key updates within the sector:
There are plans for quarterly user stories to facilitate sharing of useful resources and tips.
The social media channels in place will be regularly updated and refreshed. There are plans to expand the Hairdressing Training social media presence into further platforms.
An FAQ section is in planning for the website so if there is anything you feel would be especially useful to be addressed here, please get in touch.
There will also be updates to existing areas of the site, starting with the About heading. A new section under this heading has been added, called Accessibility. Here you can find information on accessing resources and benefits for students with visual impairments and dyslexia.
All best wishes for a happy and healthy 2017!
The Hairdressing Training team.